Greek Macedonian Dance Workshop with Yannis Konstantinou
November 20, 2015 @ 8:00 pm

-

11:00 pm

$15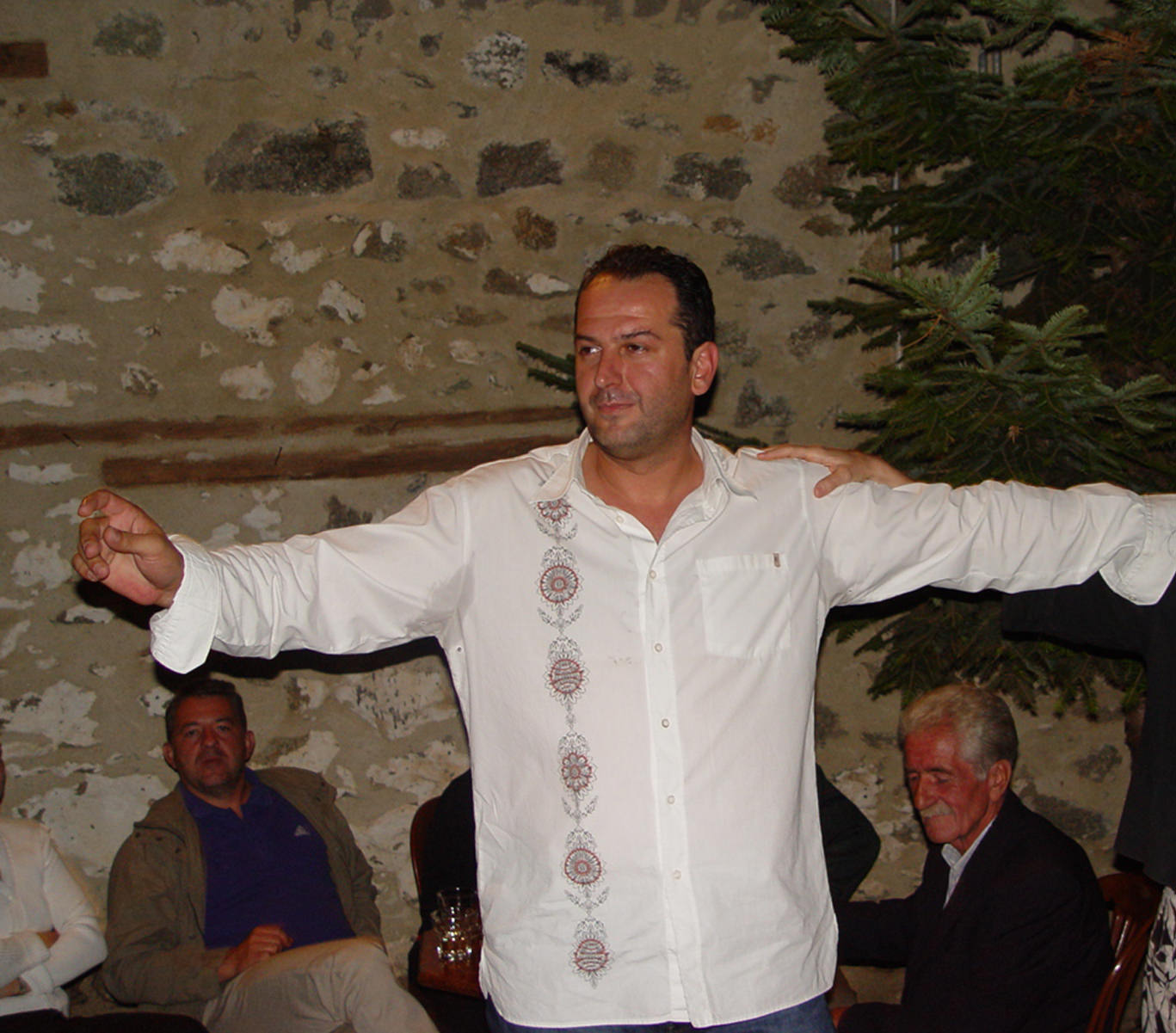 Stanford International Dancers is honored to host Yannis Konstantinou, an internationally renowned instructor and ethnologist of Greek Macedonian dance and culture, in a special Greek Macedonian dance workshop, Friday Nov. 20, 8-11pm.
This is the same Yannis Konstantinou who will be teaching at Kolo Festival in San Francisco the following week. For anyone who has conflicting family obligations over Thanksgiving or wants additional time this is a wonderful opportunity to learn and dance with Yannis. He is an excellent teacher, and it is a privilege to have him come and teach us!
Yannis' passion for traditional music and dance began in his childhood, dancing with his family in his parents' villages of Alona and Akrites in the Florina region of Greece. Today, his knowledge extends beyond that of the Greek Macedonian people indigenous to the area. Since 1990 he has conducted research on the impacts on Florina dances due to the migration of social groups and ethnic minorities to northwest Greece, such as Vlachs, Sarakatsani, and refugees from Thrace and Asia Minor. He also has participated in comparative research studies of Macedonian communities beyond the Greek borders. In 1994 Yannis produced The Musical Tradition of Florina, a long-playing album, in collaboration with the Center of Greek Tradition.
Yannis is President and Artistic Director of the "Lygkistes" Cultural Association and a founding member of The Academy of Traditional Folklore Dance and Music located in Athens, Greece. Since 2001, he has been the Director of the student dance association of the Balkan Studies department of the Aristotle University of Thessalonika.
Read more of Yannis Konstantinou here.